Do you ever feel swamped by the amount of things you have to do and push reflecting on your life and ministry further and further down the list?
At Global Trellis we know you are the kind of person (or family) who loves Jesus and wants to help fulfill the Great Commission. You've followed God's lead, made a life, and invested in people, culture, and opportunities. You're not a saint, so you're also frustrated with people, annoyed by situations you can't control, and wondering if you're making any difference. Does this sound familiar?
There is a richer, though less traveled path in cross-cultural service, in which you do not have to choose either a "successful" cross-cultural life or a healthy and balanced one. Here's how . . . 
The goal of this debriefing is three-fold. It will:
Give you space to reflect on your life in an organized way. It's flexible enough that you could set aside two full days and have a "debriefing retreat."
Allow you to process hard and good parts so that seeds of bitterness don't take root AND you celebrate the good parts.
Create a record of what you've experienced in the last twelve months as a "stone of remembrance."
The Annual Debrief course is a comprehensive self-debriefing course for cross-cultural workers to be able to debrief anywhere, any time, and for a reasonable cost. With a time commitment of two hours a day for 7 days or an intensive weekend, you can debrief the past 12 months and prepare for the next 12.
Human nature tends to remember either the good or the hard. But healthy people create space to accurately see and honor all parts of their year. Why is this important? It allows you to enter the next 12 months with less baggage and unintended consequences because you respected all parts of your experience.
How "Annual Debrief" works
This course is designed for you to invest two hours a day for seven days. But it's flexible enough that you could set aside two full days for a "debriefing retreat."
1. Download the Annual Debrief journal.
2. Watch the videos as instructed in the Annual Debrief journal.
How "Annual Family Debrief" works
1. Mom and Dad do the Annual Debrief.
2. Download the Annual Family Debrief journal with suggestions you can adapt to the ages of your children (ages 3-18).
3. Watch the daily videos.
John Dewey said, "We do not learn from experience . . . we learn from reflecting on experience."
Imagine yourself . . .
Entering the next 12 months lighter, less overwhelmed, and less scattered, ready for what God has for you.
CONTENT INCLUDES:
A prayer for the Beginning of an Annual Debrief
Day 1: An Overview of the Year
Day 2: Sheets and Towels (Unique)
Day 3: Darks and Colors (Joy)
Day 4: Could Bleed (Sorrow)
Day 5: Delicates (Be gentle)
Day 6: Underwear (Private)
Day 7: Old Favorites (Just Because!)
What I Want to Remember to Remember From This Year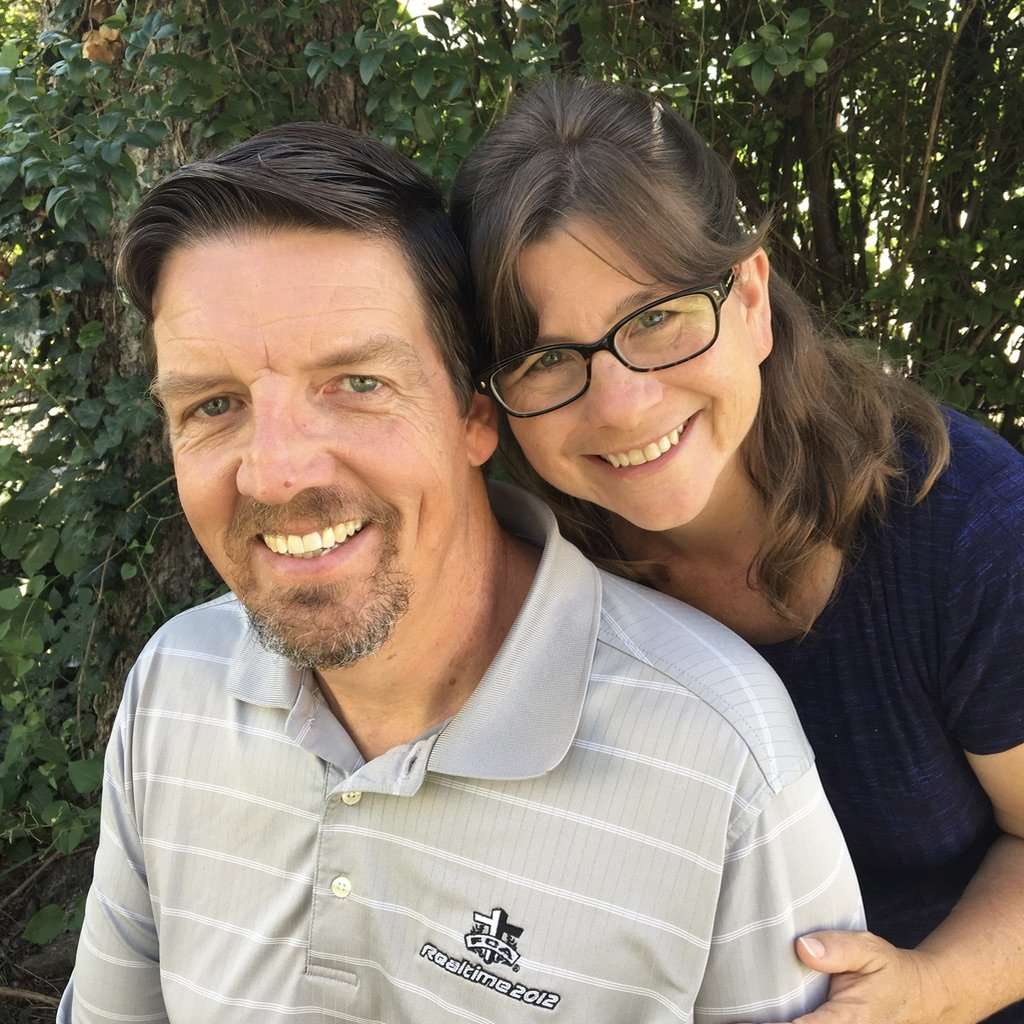 Becky
"We were glad to be able to process our past year and appreciated the foucs on specific days to 'sort' different areas of our lives. I really appreciated being able to talk through as a couple our experience of this past year. The Annual Debrief course helped us to unpack a very challenging and different year and move forward together."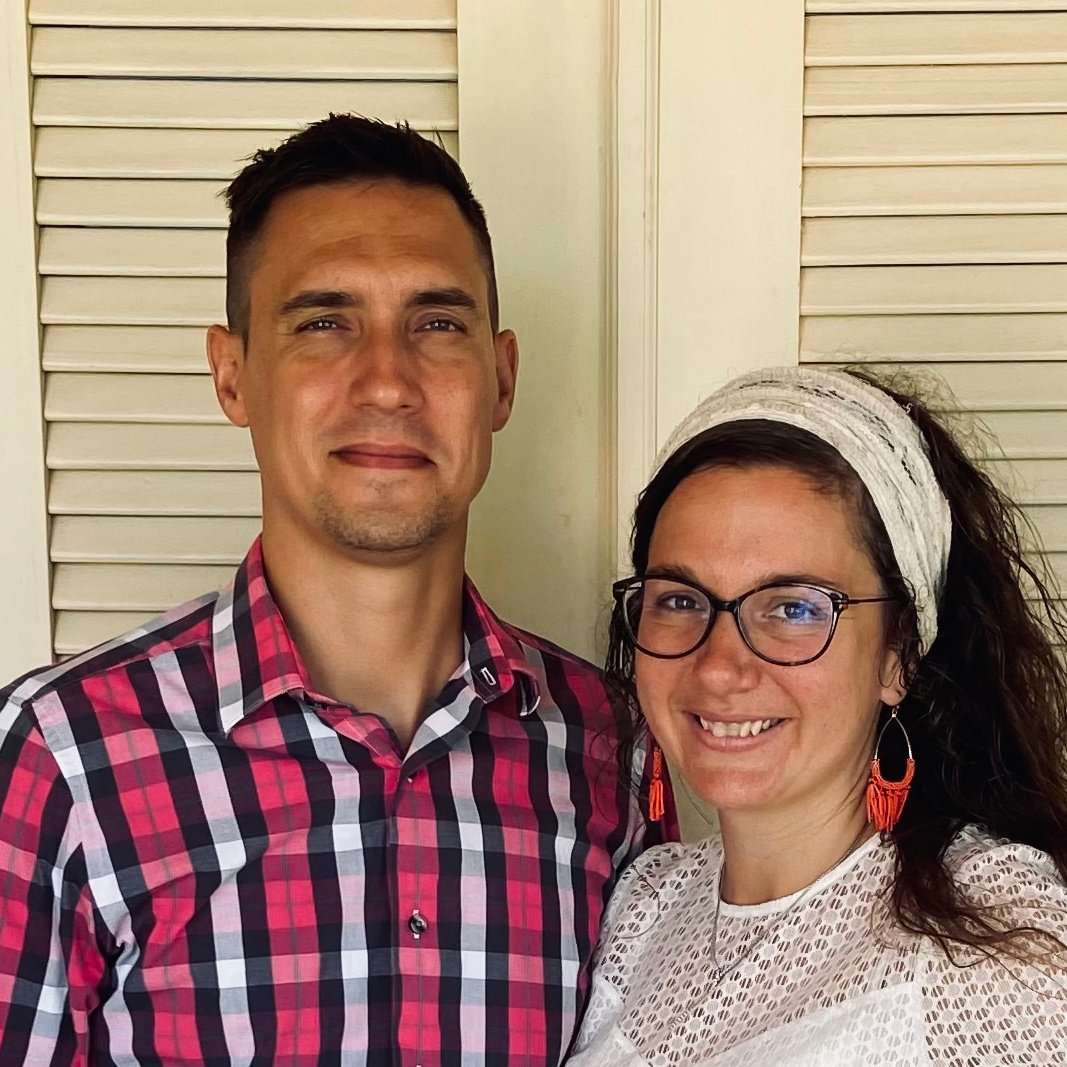 Heather & Josh Erickson
"Before doing the Annual Debrief we felt heavy. The Annual Debrief course was a great experience for the whole family as it allowed us to see, sort through, and process things. Now we feel much lighter, praise God! More cross-cultural workers should take this course!"
Maya
"We were feeling pretty scattered! We enjoyed the time together as a family as this course helped us close one chapter of our lives and start a new one. We've entered our season with a better sense of gratitude for what has been and hope for what will be."
Shannon
"Thanks to the Annual Debrief course I was SO much better at thinking about and unpacking my life. Which meant I was more prepared to deal with the many challenges  I faced in the months after doing the Annual Debrief (death of a teammate, death of teammate's mom, many other team and my immediate family struggles). My time was stretched thin, but I mentally was in a good place and handled the subsequent months with grace all but maybe 5% of the time—I'm guessing that number would have been about  50% without the  debriefing!" 
Get started on the
Annual Debrief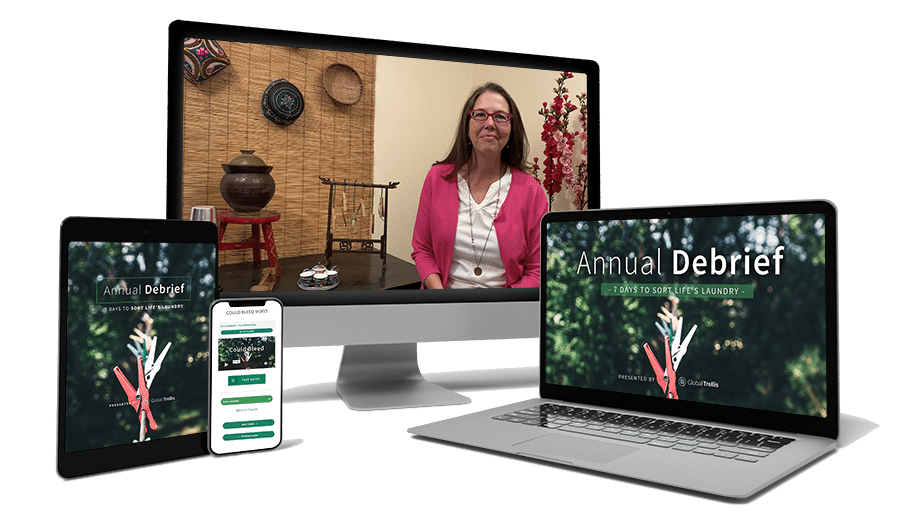 "Rethinking Debriefing" workshop
Annual Family Debriefing Packet
2 Tracks of AFD Videos (ages 3-10 and ages 11-18)
Annual Debrief
Course
Price: $147.00
Annual Debrief
+ Family Debrief
Price: $197.00